Subscribe to the PHM Blog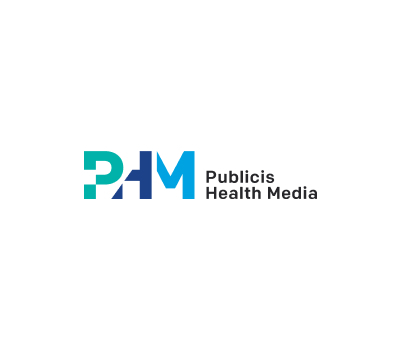 September 27, 2023 | Posted by: Publicis Health Media
Culture
Work Your World: Our Parisian Adventure
Amanda Morelli, Supervisor, Strategy
AJ Castaldi, Senior Associate, Investment Management & Partner Direct
AJ and Amanda here! Two bestie PHMers who share a deep love for all things travel. When we heard about Publicis's Work Your World program—allowing Publicis employees to work abroad for up to six weeks each year—we knew we had to take full advantage of this opportunity.
We chose Paris for our six-week adventure abroad because of the centralized location within Europe, ease of navigation, diverse culture, world class pastries and of course, the Publicis Groupe headquarters. Paris is the capital of France and we quickly figured out how to get around. Before our trip ended, we had explored other destinations including Normandy, Reims – Champagne Region of France, Rome, Barcelona and ended up in Amsterdam during their King's Day Celebration.
But first, Paris. We opted to stay in a residential AirBnb located in Argenteuil, a suburb of Paris. It had spacious bedrooms, a large working area, full kitchen and even a balcony overlooking the town. Initially we were nervous about commuting into the city, but using public transportation was straightforward. This allowed us to comfortably venture into Paris by 10 am to explore, as well as connect with fellow PHMers who were also participating in Work Your World. Our mornings were dedicated to city exploration, shopping, seeing world famous landmarks and museums and trying many different restaurants. Believe it or not, we could list our favorite French onion soup cafés in each Arrondissement. Around 1 pm, we would head back to our AirBnb and get ready for our workday. Whether we rode e-scooters around the city or walked through an entire world-famous museum—each day felt super productive and well-balanced, with a perfect blend of exploration and connection with our teammates.
As every seasoned traveler knows, you will always be surprised by your experiences, regardless of expectations. While Paris is famous for many things like the Eiffel Tower, The Louvre and Versailles, we found so much joy in the everyday life of being a Parisian. From grocery shopping to reloading our Navigo passes (tip: you need a picture, or they'll confiscate) and embracing the "c'est la vie" lifestyle, Paris became a second home to us rather quickly. Just like many other major cities, there is an infinite array of sights and activities to experience, but even after living in Paris for two months, there is still so much more that we hope to see in the future.
For anyone considering Work Your World—take the leap! If you're nervous about traveling, take full advantage of all the resources available to you online. TikTok will be your best friend for recommendations! You will be amazed with what you can come across, whether it's advice on travel or hidden gems in a city you plan to visit. Connect with fellow teammates that have done Work Your World (like us 😉) and embrace the adventure that comes with this journey. Our Work Your World trip gave us memories that will last a lifetime—where will yours take you?
---
Connect with AJ and Amanda on LinkedIn.
For the latest news and updates, follow PHM on Instagram, LinkedIn, Twitter and Facebook.
Questions? Thoughts? Ideas? Contact us
#phmlove