Subscribe to the PHM Blog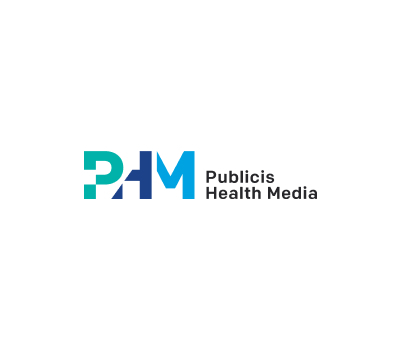 December 20, 2022 | Posted by: Courtie Jaffé
Culture
Why I Choose Health: Educating All People
Courtie Jaffé, Director, Investment Management
At PHM, our roles and reasons for being here are many. We've asked people to answer a few questions, letting us know a few of the things that make them unique, what they like best about PHM and of course, why they've chosen health.
When in the office, what inspires you most?
I am most inspired by the cross-pollination of ideas and conversations that happens naturally when people are physically together. I love seeing a conversation start with two co-workers sitting next to one another, working through a challenge and then seeing other heads pop up from their desks to offer insights and experience to better solve the problem. This just doesn't happen virtually because people tend to forget about all the resources they have available. The people at PHM are always working for the benefit of the greater good and I love seeing that in action.
What is your favorite app that not many other people have on their phones?
JustWatch – it's an app that allows you to enter your streaming service subscriptions and search for a movie or TV show you want to watch. It will then tell you which service the movie or show is available on so you can watch for free. A former PHMer told me about it, and I use it constantly. There is nothing worse than getting excited to watch a movie, only to find out it's not available on streaming.
What is the strangest location for a meeting you've ever had?
The strangest meeting location I've ever had was in the 11th floor fire tower in the PHM Philly office! We were running through a presentation and the fire alarm went off, so we had to evacuate to the stairwell. The show had to go on, so we huddled in the fire tower and completed the presentation from there.
If you could do a guest role on a TV show, which one would it be and why? 
I would love to host Saturday Night Live. I've been obsessed with the show since I was a kid and would love the opportunity to experience first-hand what a week is like in that environment. It's amazing how they put on a live show from scratch every week. Plus, I believe Bowen Yang and I would be best friends if I was just given the chance to meet him!
Have you ever been a PHM Twin?
I have been a PHM twin three times. I'm starting to think I need to make more adventurous outfit choices!
What is your pet peeve? 
It drives me nuts when people ask me "what are you doing on X date at X time?" as a way of making plans. It feels like I'm being trapped into plans without knowing what they are first, and my answer would be very different if you're inviting me to a concert or asking me to help you move. Give me all the information ahead of time and let me make a decision. For the record, I would absolutely help a friend move, but it all depends on how the question is asked!
Why did you choose health?
I choose health because I was born with a club foot, and I was fortunate to have access to excellent doctors who were able to quickly diagnose and remedy the club foot via surgery. This immediate access to great healthcare allowed me to lead a "normal" life where my club foot didn't impede my desires for the future. I even was a cheerleader and dancer growing up! However, I know that so many people do not have access to great healthcare and so many people do not know all the treatment options available to them. So I choose health because I am passionate about educating all people, regardless of who they are or where they come from. Education is a critical step to better health outcomes for all and I believe the work we do at PHM educates many people who would otherwise not know all available options.
Interested in joining PHM? Check out our Careers page for open opportunities!
---
Connect with Courtie on LinkedIn.
For the latest news and updates, follow PHM on Instagram, LinkedIn, Twitter and Facebook.
Questions? Thoughts? Ideas? Contact us.
#phmlove
#why I choose health