Subscribe to the PHM Blog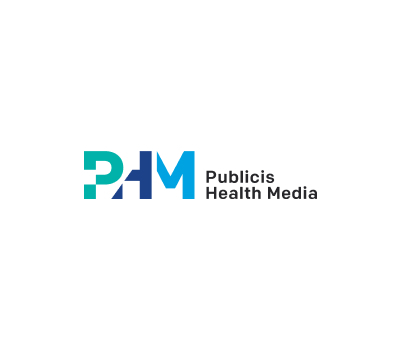 May 26, 2022 | Posted by: Alysa Drennan
Culture
Why I Choose Health: Connecting People with Solutions
Alysa Drennan, Paid Search Manager
At PHM, our roles and reasons for being here are many. We've asked people to answer a few questions, letting us know a few of the things that make them unique, what they like best about PHM and of course, why they've chosen health.
When in the office, what inspires you most?
Working in Philadelphia inspires me. The city has such an incredible energy and I love everything it has to offer. Having the flexibility to work remote or enjoy the hustle and bustle of a city office is one of the many perks of working at PHM.
If you could do a guest role on a TV show, which one would it be and why?
I would love to be on Below Deck, preferably on a season with Kate Chastain and Captain Lee. I love all of the Below Deck crew, they make me so happy – highly recommend.
What is your favorite restaurant and why?
This is a tough one, Philadelphia has so many incredible restaurants. I would have to say Buddakan. This has been one of my favorites for years and a tradition for me and my dad to go to every time he's in town. Our top picks are Tuna Tartare Spring Rolls, Shanghai Lobster, and of course you can't leave without trying the "Dip Sum" Doughnuts!
What is your favorite app that not many other people have on their phones?
I have a 'plant identifier' app, where you can take a photo of a plant and it can detect what species it is as well as provide information on the plant! This is perfect for me since I'm obsessed with plants.
What is the best thing about working at PHM?
I love PHM's flexibility and versatility navigating the future of work by providing opportunities to work collaboratively for success, however that may look for a team.
Why did you choose health?
Years ago, I took an administrative position working in a hospital on clinical trials where I was integrated into the world of healthcare and pharmaceuticals. I absolutely loved the opportunity to be a part of a patient's treatment journey, even if they didn't always know it. I'm grateful that I'm able to feel that same joy and satisfaction each day working at PHM, by being able to unite my understanding of healthcare with my experience in advertising to connect people with treatment solutions at their greatest times of need.
Interested in joining PHM? Check out our Careers page for open opportunities!
---
Connect with Alysa on LinkedIn.
For the latest news and updates, follow PHM on Instagram, LinkedIn, Twitter and Facebook.
Questions? Thoughts? Ideas? Contact us.
#phmlove
#why I choose health