Subscribe to the PHM Blog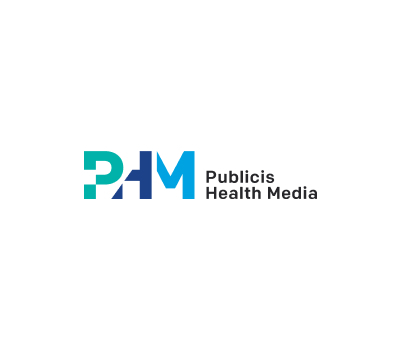 March 29, 2023 | Posted by: Alexa Monteleone
Culture
Why I Choose Health: Because It's Transformative
Alexa Monteleone, Paid Social Supervisor
At PHM, our roles and reasons for being here are many. We've asked people to answer a few questions, letting us know a few of the things that make them unique, what they like best about PHM and of course, why they've chosen health.
What is the best thing about working at PHM?
The culture, network and benefits! #PHMLove lives deep within all who work here. I'm most thankful for my team at PHM. They are my biggest motivators and support me both in and outside of the office. It's something I'm truly grateful for and will never take for granted. The benefits at PHM are also, simply amazing. Whenever I have coffee chats with my friends and I explain to them the benefits PHM offers, they constantly remind me how lucky we are!
What are two things on your bucket list?
My bucket list consists of all sorts of traveling. I'd love to take a trip to Southeast Asia and explore all the different countries and food. I'd also love to do a series of road trips across the US and visit all 50 states.
When in the office, what inspires you most?
Heads-together meetings! I love having the chance to work together and bounce ideas off my team during planning or new launch tactics, especially when I'm collaborating with those who work outside of my platform. It inspires me to think outside of the box, redefine the way I work and find innovative solutions for our clients.
Who makes you laugh the most at work?
It's a tough tie between Kylee Gallagher and Grace Kavulich. They always have something extra to add to the conversation to make our entire team laugh.
What is the most random thing you've ever seen on someone's desk?
A makeshift homemade bottle of what I'd like to call "mystery" moonshine. I swear it's been in the office for years and no one has dared to drink it!
What is your favorite restaurant and why?
Ristorante Pesto in South Philadelphia. I love to eat, and their portions are HUGE. The food is authentic, the staff welcomes you with open arms as if you were a part of the family, and it's BYO! I know there's a lot of Italian in the city, but this place is 11/10.
Why did you choose health?
Prioritizing mental and physical health is so important to me and I enjoy working in such a transformative industry. Health is universal and it's rewarding to be a part of projects that aid in providing educational resources to patients and healthcare professionals.
Interested in joining PHM? Check out our Careers page for open opportunities!
---
Connect with Alexa on LinkedIn.
For the latest news and updates, follow PHM on Instagram, LinkedIn, Twitter and Facebook.
Questions? Thoughts? Ideas? Contact us.
#phmlove
#why I choose health