Subscribe to the PHM Blog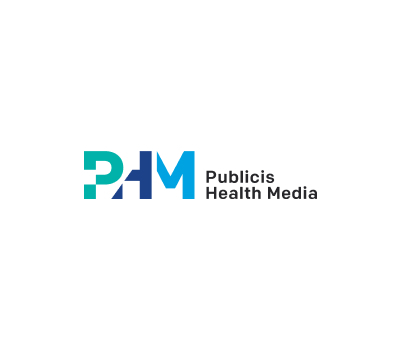 March 31, 2022 | Posted by: Jenn Renoe
Culture
The Privilege of Transgender Joy
Jenn Renoe, Media Director at Publicis Health Media and Founder of Raised Change Gender Diversity Consultancy
As we approached the International Transgender Day of Visibility (TDOV), I had every intention of showcasing the joy of being transgender. In a society full of discrimination and prejudice against transgender people, I thought that maybe our joy, as opposed to our trauma, could help destigmatize transition and the care we require as a part of it.
I had hoped to draw attention not to the often-publicized statistic that suggests that 40% of transgender people will attempt suicide at some point in their lifetime, but the much less publicized one that sees that number drop to 6% if a transgender person has access to affirming care, a job that pays a living wage, and a loving support system that includes family and colleagues. While affirming care is only a part of that equation, access to transition-related medical services reduce the likelihood of past month suicidal ideation by more than 40%, according to research conducted by The Trevor Project.
I had hoped that I would be able to showcase the transgender joy in being able to access sports that align with your gender. The Gender Cool Project, in collaboration with Nike, has launched a campaign that specifies the importance of sport in the lives of so many transgender people. Several well-known news outlets are publicizing the national championship that transgender swimmer Lia Thomas recently won–as opposed to those she didn't, or the rules about hormone levels in sports—to continue to perpetuate a lack of understanding about transgender bodies and transition.
I had hoped to celebrate trans joy with a wider community, but instead am faced with the growing number of laws—more than 230 as I write this—that restrict access to care and limit our inclusion in society.
Then, as I was about to start writing this piece, I received a poignant reminder that helped me once again recognize the privilege that exists in being able to showcase transgender joy. My friend Elise Mallary, a Black trans woman and transgender advocate in Chicago, disappeared and has since been found dead. While her cause of death has yet to be made public, members of the transgender community understand the statistics and have mourned in anticipation of a grim announcement. It helped remind me that while I'm talking about the importance of pronoun use in email signatures, 30% of transgender people live in poverty, 70% have experienced discrimination in the healthcare system and are 400% more likely to be a victim of violent crime. Elise's death has reground me in the fact that I still have so much privilege as a white transgender woman.
Each November during Trans Awareness Week, the Égalité BRG here at Groupe holds a lengthy program to spotlight transgender talent in the workplace and help educate cisgender employees on how to be better allies. The week always concludes in the Transgender Day of Remembrance where we read the names of each trans person who was taken from us. Every year, each name feels like I'm getting punched in the gut. This year one of those names is going to be a punch to the face. The only way I have to fight back is with my words.
I hope this piece spotlights the real danger all trans people are in and I hope you can take action on this Trans Visibility Day.
Here are some resources where you can learn more:
1) Shine On Programming on Marcel
2) PFLAG Transgender Reading List for Adults
3) Groupe US Guidelines for Transitioning Employees
---
Connect with Jenn on LinkedIn.
For the latest news and updates, follow PHM on Instagram, LinkedIn, Twitter and Facebook.
Questions? Thoughts? Ideas? Contact us.
#phmlove