Subscribe to the PHM Blog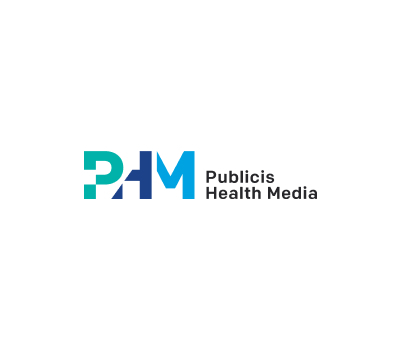 June 21, 2023 | Posted by: Sarah Fish
Culture
Team Spotlight: Strategy
At PHM, we re-imagine media for health and wellness everyday—but how does that play out in the day to day lives of our employees?
To answer this question, PHM presents the Team Spotlight, highlighting a different team each month and detailing not only the work they do, but how they make PHM a great place to work.
This month: Strategy, through the lens of Sarah Fish, Associate Director, Strategy.
Around this time four years ago, I left my job at a public accounting firm to pursue a career in advertising. My initial decision to work in accounting was heavily influenced by my parents—both of whom are accountants—combined with starting college in 2008 during the height of the economic recession. I took the safest path, valuing stability over what aligned with my passions. Despite disliking my accounting courses, I relentlessly ignored signals of disinterest and maintained the illusion that I would someday enjoy it.
Each year into my accounting career, it became increasingly apparent that I was unfulfilled. No matter the path in accounting, I couldn't envision myself being happy. I asked myself—Have I wasted my entire college and post-grad career on a path towards regret and apathy? Four years in, I was ready to make a change. I connected with as many people as possible from different fields to understand what piqued my interest. I've always gravitated towards data but wanted to use data creatively to analyze human behaviors and drive business outcomes.
After some heavy soul-searching, I decided to start over at an advertising agency. I left for an entry-level role in media planning at a media agency in Boston. My assigned seat was at a long table of college grads all starting out as associates, the lone millennial amongst a sea of Gen Z. I tuned out daily feelings of shame, knowing how far behind I was in my career relative to my peers. Every day was humbling, filled with exhilaration and frustration as I navigated unfamiliar processes and concepts. I learned a whole new way of thinking, tapping into the creative parts of my mind that had been suppressed for so long. My table of Gen Z associates became my colleagues, and I finally stopped wearing skinny jeans 😉
One year later, my husband and I relocated to Philadelphia for his job, which ultimately led me to join PHM. Once again, I had to learn a brand-new skillset, this time in the world of pharma and healthcare. A familiar sense of trepidation came over me, offsetting what little comfortability I had gained in the agency world. But once I started, I was blown away by the depth of resources, trainings and support at my disposal. I slowly chipped away at my fears, thanks to the mentorship from my peers and the collaborative culture PHM has fostered.
In my time at PHM, I've worked across a variety of DTC and HCP campaigns with budgets ranging from $15MM to +$200MM, spanning different indications and specialties within neurology, psychology and women's health. I've planned campaigns for two launch brands, navigating the lows of regulatory delays and the highs of FDA approvals. Working within the Strategy function requires an understanding of all the different media channels and how they can deliver on campaign objectives. We are the glue, the storytellers and connectors. I chose this path to learn enough to be dangerous across the spectrum of paid media and simultaneously develop a deep understanding of my accounts. I've been able to grow my skillset within client-service, leadership, reporting, channel planning, digital trafficking, research and so much more. It's been a wild ride!
Even after three years at PHM, I frequently struggle with imposter syndrome. Am I a media strategist or still an accountant deep down? The answer changes each day, but maybe I can embrace being both.
Interested in joining PHM? Check out our Careers page for open opportunities!
---
Connect with Sarah on LinkedIn.
For the latest news and updates, follow PHM on Instagram, LinkedIn, Twitter and Facebook.
Questions? Thoughts? Ideas? Contact us.
#phmlove
#strategy
#team spotlight