Subscribe to the PHM Blog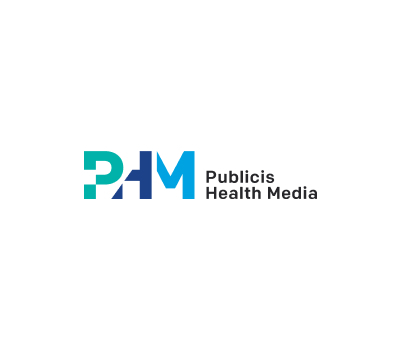 February 23, 2023 | Posted by: Sam Spagnolo
Culture
Team Spotlight: SEO
At PHM, we re-imagine media for health and wellness everyday—but how does that play out in the day to day lives of our employees?
To answer this question, PHM presents the Team Spotlight, highlighting a different team each month and detailing not only the work they do, but how they make PHM a great place to work.
This month: SEO, through the lens of Sam Spagnolo, SEO Account Supervisor.
SEO, or search engine optimization is the art and science of answering a target audience's questions via search engines.
At PHM, we are experts in interpreting the intricacies and nuances of how people search for information online and using that knowledge to ensure our clients' websites answer their questions in their language.
The desire to learn more about health outside the doctor's office is a search trend that's not going anywhere. Not only is this critical to brands and consumers, but in healthcare, SEO professionals must be mindful of the info we share and how we share it. We are held to a much more rigorous standard regarding accuracy and word choice compared to less-regulated industries. While this may seem limiting, it can also be a fun challenge as we are forced to be innovative and creative with our keyword research and recommendations.
As an SEO Account Supervisor, I act as a liaison between the SEO team and our clients and partner agencies—so that means I take A LOT of phone calls. And while meeting fatigue can be real, this makes my days more interesting! No day is the same—and that's why I love it!
In the morning, I could be organizing a kickoff call with partner agencies to optimize a new web site and then in the afternoon, I'm joining a client call to report on the success of optimizations we added to a site in the previous quarter. The next day could bring a meeting with other internal capabilities to discuss collaboration points and sharing data to improve paid search ads or media targeting, and so on. Because SEO is an industry that's always evolving with the latest search algorithms, I am continuously met with opportunities to learn about new methods and ranking factors that can be used to improve our clients' site performance. This capability is far from static!
What I love most about my job is how dynamic the work is. I truly never live the same day twice. It keeps me on my toes, and that's what makes me excited about work. I also find joy in explaining our strategies and projects to our clients. I am so lucky that my clients are genuinely interested in SEO. Just today, I had a one on one with a client and watching the concepts click for her in real time put a smile on my face (as well as hers). That's the stuff that makes working at PHM so rewarding. I form personal and professional relationships with everyone I work with, and that makes my job fun and interesting. Work doesn't feel like work if you are among friends, and that's how I feel going into each new day. (Also, I love to ski, so the unlimited PTO at PHM doesn't hurt either. Now, I get to ski whenever there's a big storm!)
---
Connect with Sam on LinkedIn.
For the latest news and updates, follow PHM on Instagram, LinkedIn, Twitter and Facebook.
Questions? Thoughts? Ideas? Contact us.
#digital
#phmlove
#team spotlight