Subscribe to the PHM Blog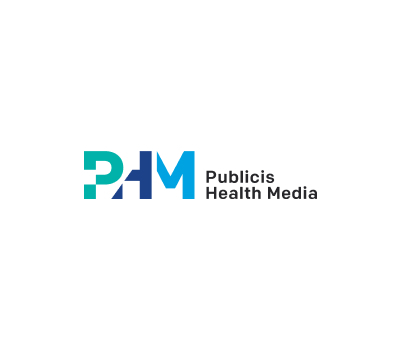 March 16, 2022 | Posted by: Grace Coulthurst
Culture
Team Spotlight: Programmatic
At PHM, we are continually re-imagining media for health and wellness everyday—but how does that play out in the day to day lives of our employees?
To answer this question, PHM presents the Team Spotlight, highlighting a different team each month and detailing not only the work they do, but how they make PHM a great place to work.
This month: Programmatic, through the lens of Grace Coulthurst, Programmatic Associate
This time last year, I was in the middle of a hectic spring semester as a senior at Rowan University. I was dual majoring in advertising and public relations, working an on-campus job and completing an internship—all at the same time! While balancing these responsibilities, I somehow had to make time to find a job after graduation. I didn't have a clear idea on where I wanted to start my career, but I knew I wanted to be in health.
I found out about PHM through Rowan University's Office of Career Advancement. I was always drawn to the fast-paced nature and opportunities that would be available to me at an agency, so I applied.
After interviewing with multiple members of the programmatic team, I could tell that the culture and friendships built at PHM were something I wanted to be part of. I accepted a job offer as a Programmatic Associate just two weeks before graduating!
I had never heard of programmatic advertising prior to learning about PHM. It wasn't until I officially applied and started the screening process that I began to understand the very basics of the capability. Even once I started, there was still a large learning curve and it took me months to feel comfortable and fully understand what I was doing on a day-to-day basis.
Programmatic advertising is an automated way to buy media placements. Traditional digital media buys aren't going anywhere as they are valuable and crucial to media performance. However, programmatic buying allows brands to reach their target audiences in a more cost-efficient way. We can utilize data, insights and algorithms to connect with the right people in the right place at the right time. Programmatic buying operates in an open auction where the price of media is determined on the spot. As the programmatic trader, I can set parameters to control the type of media my client's ads are placed on.
At PHM, our clients are all health-centered, so my day-to-day objectives are related to connecting health care professionals and consumers with my client's ads to provide awareness and knowledge around disease states, medications and treatment options. I ensure that our campaigns are pacing in full—meaning that they are on track to fully spend their budgets—and make optimizations to enhance performance. I work with clients, the programmatic team and the media team to create new and innovative strategies to reach our desired audiences and help identify potential partners that will assist in our overall brand goals. Each day, I work to ensure campaign objectives are being met which ultimately has an impact on the health and lives of others.
Working in programmatic is exciting since the industry is always changing, and new challenges and opportunities present themselves each day. Through it all, the team I work with is the best group of people I could surround myself with. Between my immediate client team and the broader PHM Programmatic team, everybody I work with is smart, inquisitive and kind. From the day I started, I've felt at home at PHM.
Interested in the Programmatic team? Check out our open job postings here.
---
Connect with Grace on LinkedIn.
For the latest news and updates, follow PHM on Instagram, LinkedIn, Twitter and Facebook.
Questions? Thoughts? Ideas? Contact us.
#phmlove
#team spotlight