Subscribe to the PHM Blog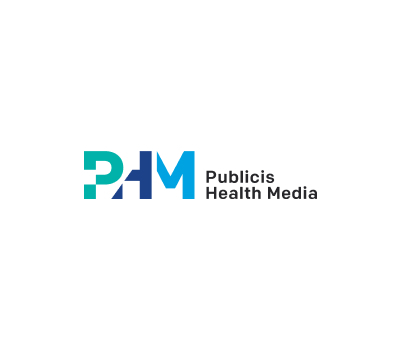 September 29, 2022 | Posted by: Alex Barrett
Culture
Team Spotlight: Point of Care
At PHM, we re-imagine media for health and wellness everyday—but how does that play out in the day to day lives of our employees?
To answer this question, PHM presents the Team Spotlight, highlighting a different team each month and detailing not only the work they do, but how they make PHM a great place to work.
This month: Point of Care, through the lens of Alex Barrett, Supervisor, Point of Care
Last summer, I was seeking a change in my professional life, so I began looking for a new role at a new company. From my time working in healthcare media and having friends at PHM, I knew working here was at the top of my list. When PHM offered me a role on the Point of Care team, I knew I was making a great choice and continue to feel that way about the agency.
So what is Point of Care? Point of Care is the media that helps bridge the gap between patient and health care providers (HCPs) at a doctor's office, pharmacy or hospital. Point of Care focuses on patients, caregivers and/or HCPs throughout an office—whether it be in the waiting room, exam room or back-office physician's area—and helps drive conversation between patients and HCPs to improve patient outcomes. Point of Care tactics come in a wide variety, ranging from in-office TV ads, office check-in, interactive digital wallboards and printed patient health guides. It allows us to be hyper-targeted and ensures we're running our media in the brand's top HCP offices and locations to achieve their goals.
I appreciate our ability to target patients in those critical moments as well as our team's focus on Diversity, Equity and Inclusion. We have a heavy focus on DE&I on the Point of Care team at PHM, and this space really allows us to target and reach populations that may have been underserved when it comes to healthcare. We work closely with Inclusive Investments, a team at PHM focused on diverse owned and targeted (DOT) partners within our media plans. It really does feel like you're able to make a difference and have the potential to positively change someone's health journey. I also get the opportunity to partner with some amazing vendors to help us realize these goals for patients. These partnerships are of great value to us and are some of the best people to work with!
Working with the Point of Care team is one of the things I love the most about my job. While working in media always feels hectic, I find that PHM offers a great work-life balance, and I can always count on my team members to help me out if I have questions or need assistance with something. I am so happy I chose to work at PHM and getting the opportunity to work in the Point of Care space has been very meaningful. I can't wait to see what's to come!
Interested in the Point of Care team? Check out our open job postings here.
---
Connect with Alex on LinkedIn.
For the latest news and updates, follow PHM on Instagram, LinkedIn, Twitter and Facebook.
Questions? Thoughts? Ideas? Contact us.
#phmlove
#point of care
#team spotlight