Subscribe to the PHM Blog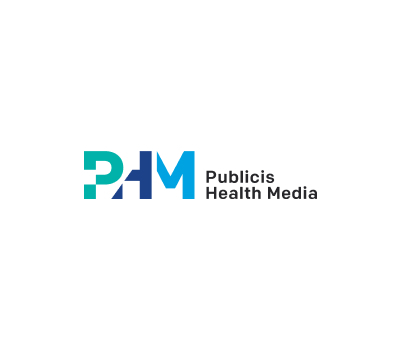 December 19, 2022 | Posted by: Vicky Bak
Culture
Team Spotlight: Paid Social
At PHM, we re-imagine media for health and wellness everyday—but how does that play out in the day to day lives of our employees?
To answer this question, PHM presents the Team Spotlight, highlighting a different team each month and detailing not only the work they do, but how they make PHM a great place to work.
This month: Paid Social, through the lens of Vicky Bak, Paid Social Manager.
Before you dive into this article, go over to your settings and check your screen time. How much time are you clocking on Facebook, TikTok, Twitter and Instagram? Two hours a day? Four hours a day? People are devoting more and more of their time and attention to the social media channels mentioned above because it's a great place to unwind and enjoy content that's been curated for you. Where else can you go to share funny videos with your best friends, wish your college roommate a happy birthday or stalk your celebrity crush. (Anyone else's IG explore page 95% Harry Styles? Just mine? Cool.)
Working in social media is not for the faint of heart. There is a running joke on the internet that the intern at any given company runs the social media accounts. When a company posts something funny or their video goes viral, the response is always, "Give that intern a raise!" At the same time, when a company tweets something inappropriate or the timing of a post coincides with a culturally sensitive moment, the reply is always, "Who gave the intern the password?" Interns get the credit and the blame.
Truth be told, I couldn't imagine being a bright-eyed intern and accomplishing a fraction of what the Paid Social team here at PHM does! My job description doesn't include content creation or caption copywriting – so if you see a funny post from a health brand, I can't take credit. Instead, a day in the life of a Paid Social team member includes planning for the next day, the next month and the next year all at the same time. Searching for opportunities to reach the target audience in a creative (and compliant) way. There's a healthy amount of "research" as I scroll through my favorite apps during my lunch break 😉, sharing insights and case studies with team members, collaborating with creative agencies and celebrating victories with clients – like when we learn that the brand is the most mentioned in its category on one of the most popular global platforms!
A close friend who works for Publicis Groupe convinced me to apply to PHM a little over a year ago – that's how I know she's a true friend! I chose to work at PHM because it's one thing to receive an ad in your Instagram feed for a pair of shoes you looked up once and haven't stopped thinking about for a week. It's another thing entirely to receive an ad for a treatment or therapy that could drastically improve your quality of life. Some say that social media advertising is the most disruptive. Users are scrolling through a feed of their family, friends and creators whose content they relate to when—BAM – a poorly placed or irrelevant ad pops up uninvited. It can negatively affect the user's experience with the brand and with the platform. That's why our Paid Social team (and all the teams here at PHM) dedicate so much time and energy to delivering ads to the right person, in the right place, at the right time, with the right message. If all four of those things don't align – what's the point?
Since I started at PHM, I've been blessed to work with so many talented team members. Joining at the peak of work from home culture in 2021, I was doubtful that I'd be able to foster the same relationships as I did in my previous in-office positions. But my team and the wider team at PHM organized virtual connects, in-person happy hours and even a field trip to visit our platform partners in New York. Rush hour traffic isn't so bad on a party bus! While PHM is still mostly remote, I feel so lucky to work with people I normally wouldn't have the chance to because they live in Chicago or Asheville or New York.
I've grown tremendously in my career here, so much so that I wouldn't even recognize the person who walked into the wrong office to pick up her laptop on day one. There are plenty of opportunities to learn here – from my team members, leaders and the endless resources available to me through an industry-leading agency. Next up – I'm heading to Paris to "Work Your World," one of the many awesome opportunities available here. I can't wait to see where my path at PHM takes me next ❤️
Interested in the Paid Social team? Check out our open job postings here.
---
Connect with Vicky on LinkedIn.
For the latest news and updates, follow PHM on Instagram, LinkedIn, Twitter and Facebook.
Questions? Thoughts? Ideas? Contact us.
#paid social
#phmlove
#team spotlight