Subscribe to the PHM Blog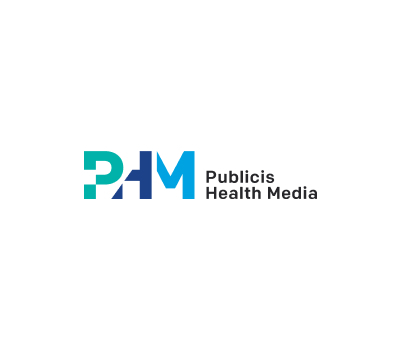 April 04, 2023 | Posted by: Publicis Health Media
Announcements
Publicis Health Media's Annual PHM HealthFront Announces 2023 Program
The Industry's Only Healthcare-Focused Upfront
Publicis Health Media (PHM) today announced its 3rd annual HealthFront, a two-day event taking place April 26-27 in New York City, designed to explore the latest healthcare issues and marketing opportunities to forge new connections for the benefit of brands and their consumers.

The PHM HealthFront addresses the unique industry needs of healthcare organizations outside of the market-agnostic Upfronts and NewFronts. As a bespoke marketplace just for health, the HealthFront advances industry solutions and drives innovation.

"As the marketplace continues to evolve, we're pleased to announce the PHM HealthFront 2023 which will address industry disruption and introduce exclusive products for PHM clients," said Andrea Palmer, President, Publicis Health Media. "Building on the success of past years, we're thrilled to bring this market-shaping forum to life again. The PHM HealthFront embodies our mission, which is to continually reimagine media for our clients, and more importantly, for consumers in pursuit of improved health outcomes."

PHM has gathered a roster of talent for thought-provoking panel sessions and keynotes such as Patrick Dempsey, actor and patient advocate, Anthony Veneziale, co-founder of freestyle+, an improv-based mindfulness organization, Dr. Garth Graham, Head of YouTube Health, Stacy London, Former Host of What Not to Wear & Former CEO, State of Menopause, Jessica Cruel, Editor in Chief of Allure and other industry luminaries.

These special guests and others will participate in conversations on pertinent topics including:
The power of storytelling in health
How beauty has inspired change in pharma's launch playbook
Leveraging data to drive better health outcomes and how Big Tech is advancing health
The rise of search on social and the consumer revolution in search
The opportunity, and the risk, of AI in healthcare
The role commerce will play in healthcare's future
Unique this year, The PHM HealthFront will also offer Master Classes as instructional deep dives into important issues, thanks to the support of sponsors such as SurvivorNet and Verywell, a part of the Dotdash Meredith publishing family.

PHM is passionate about championing progress in the healthcare community; the PHM HealthFront exemplifies this work, bringing industry leaders together in service of improved outcomes and innovative solutions.
For more information, please visit here.
About Publicis Health Media
As the industry leader in health, PHM is passionate about re-imagining media's role in healthcare. Together with our clients and network of media partners, we create powerful experiences that matter, driving better health outcomes as a result. We're powered by a deep commitment to innovation in healthcare, fueled by a boundary-breaking Product Lab and sophisticated data practice to revolutionize health and wellness for consumers and HCPs.
---
For the latest news and updates, follow PHM on Instagram, LinkedIn, Twitter and Facebook.
Questions? Thoughts? Ideas? Contact us.
#healthfront
#strategy
#thought leadership