Subscribe to the PHM Blog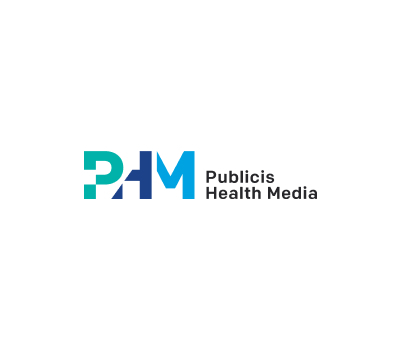 May 16, 2019 | Posted by: Publicis Health Media
Announcements
Andrea Palmer named to PM360's Elite 100
PHM President Andrea Palmer has been named one of the PM360 ELITE 100.
PHM is proud to announce that PM360, the premier publication for healthcare marketing decision makers, has named President Andrea Palmer as one of its 2019 ELITE 100 in the Strategy category. For the past five years, the PM360 ELITE 100 have represented the most influential leaders in the healthcare industry.
Andrea Palmer has been a media industry trailblazer for the past 15 years, pioneering groundbreaking strategies that have since become industry standard. She first joined Publicis in 2008, playing a pivotal role in establishing Publicis Health Media as one of the first, most successful healthcare media agencies.
"Andrea's pioneering innovations have made her a true media maker in the industry," says Alison Mcconnell, Chief Marketing Officer of PHM. "She's a member of industry excellence boards, a speaker at conferences, an inspirational figure in marketing academia, an impactful trainer and mentor, and a leader in opening the agency world to outside experts."
The PM360 ELITE (Exceptional • Leaders • Innovators • Transformers • Entrepreneurs) Awards were established in 2015 to recognize individuals who have made a significant impact on the healthcare industry. More than 500 nominations were submitted, and a total of 100 winners were selected across 17 categories based on their accomplishments, testimonials from clients and colleagues, and evidence that reflects the lasting impact they've made on the industry.
According to Anna Stashower, CEO and Publisher of PM360, "The 100 individuals and teams we selected this year are truly worthy of being called ELITE. Each of them is at the forefront of their respective fields and are leading this industry in exciting and new directions. We are beyond excited to celebrate their achievements and provide the industry the chance to get to know them a little better."
Congratulations to Andrea! As a standout leader and innovator in the healthcare media sector, she is beyond deserving of this honor. Read more about Andrea's career here.
---
For the latest news and updates, follow PHM on Facebook. Twitter, and LinkedIn.

Questions? Thoughts? Ideas? Contact us.
#awards
#phmlove
#thought leadership