Subscribe to the PHM Blog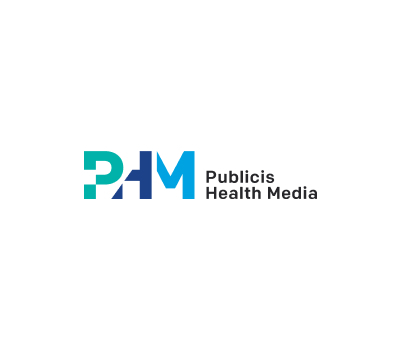 January 31, 2023 | Posted by: Rayanna Miller
Culture
Excelling with Year Up: My PHM Experience
Rayanna Miller, Data Analyst, Business Intelligence
I love data and believe that cleaning data is the heart and soul of data analytics. It's how you know your data—its quirks, flaws and mysteries. I love a good mystery—it makes me feel like I have a superpower, almost like I am a detective. This has made my time at PHM so delightful.
I am a highly motivated professional with a comprehensive knowledge of financial and accounting systems, as my LinkedIn profile says. I'm currently attending Baruch College to earn a BBA in Accountancy. Joining the YearUp program promises to help me be better equipped for the business world. I saw the value in participating within a community that supports and encourages individuals to become a better version of their professional selves. Before YearUp, I was in a place that was not conducive to growth. Although I was taking advantage of college, it still didn't fill the void I was experiencing by not having a network or support from friends in the US, being that I had just migrated from Jamaica. YearUp provides a sense of community to meet like-minded individuals, develop professional qualifications and gain experience to improve my resume.
Being a part of this program has helped me become a more reliable, hardworking and polished individual who always maintains a professional demeanor, even when under pressure. I enjoy learning new things, so I am constantly seeking opportunities to challenge and advance myself. 
While at YearUp, I had the opportunity to intern at BNY Mellon for six months. I learned how to manage cash flows and balances, set up wires and support the deal team with investment closings. I enjoyed the challenging and fast-paced nature of the industry and learned that I thrive under pressure. I enjoy problem-solving and analyzing data and realize that finance is not just about numbers, but about people, too. I regard myself as someone that can create and maintain relationships with clients to ensure their financial needs are met with care and attention to detail. The financial industry is so diverse, and I was eager to take advantage of this opportunity to learn as much as possible.
After I graduated from YearUp, I was transferred to YUPRO, a program geared towards placing full-time Year Up alumni into full-time positions. This was how I came to be at PHM, as a Data Analyst intern on the Business Intelligence team. Since starting at PHM, I can feel the warm and friendly environment. I've been absolutely thrilled to work with such talented people over the last couple of months. I've learned more about the advertising and data analytics industry than I ever thought I would. I am most proud of being able to answer questions with quantitative insights, utilize data management techniques and create dashboards and reports to help address business problems and streamline processes. As a result of what I've learned at PHM, I took the initiative to get certified by taking a Data Analytics course through Coursera. Through my internship at PHM, I have learned the importance of an iterative, hypothesis-oriented approach to data analysis, which I will take with me on my professional journey.
Interested in joining PHM? Check out our Careers page for open opportunities!
---
Connect with Rayanna on LinkedIn.
For the latest news and updates, follow PHM on Instagram, LinkedIn, Twitter, and Facebook.
Questions? Thoughts? Ideas? Contact us.
#early careers
#learning & development
#phmlove