Subscribe to the PHM Blog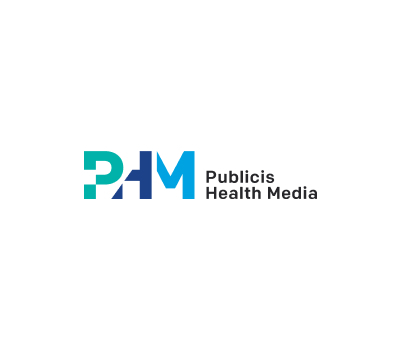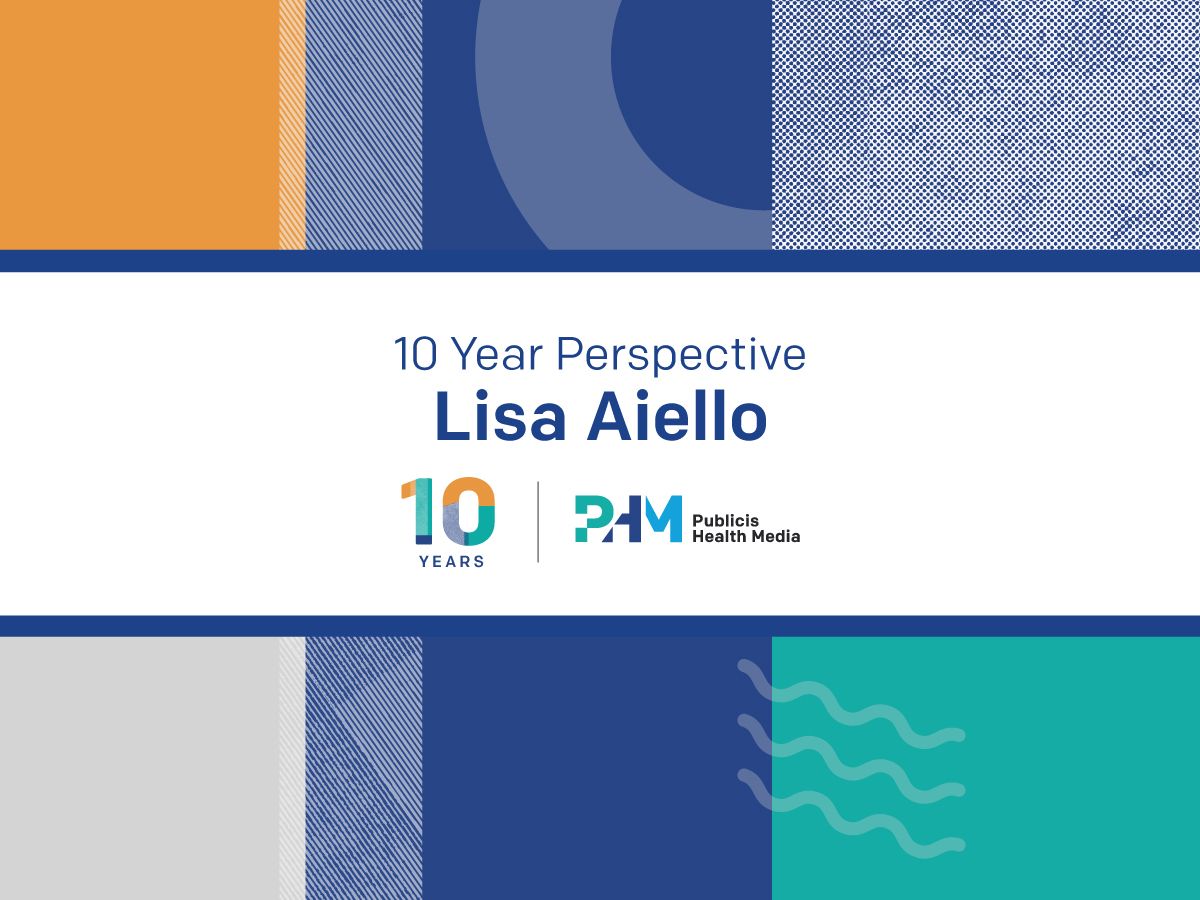 June 27, 2023 | Posted by: Lisa Aiello
Culture
10 Year Perspective: Lisa Aiello
It's PHM's 10 Year Anniversary and we are reflecting on a decade of innovation and growth — and the people that got us here. 
We asked some of our most-tenured employees to reflect on this past decade, to share memories of in-office fun and most of all, why they chose health 10 years ago and why they continue to do so.
Read on for more thoughts from Lisa Aiello, Director, Talent.
What has changed the most about PHM in the last 10 years?
Our size, our scale, our capabilities, our variety of talent and skills and our diversity.
What hasn't changed is the collaborative, fun, exciting spirit and culture, the way we care for our people and our willingness and desire to innovate.
Do you have a memory of what PHM was like when you first joined?
At the time, PHM was integrated with Digitas Health, another Publicis Groupe agency. I remember always being envious when the "Media Department"—which became PHM—was showered with gifts and treats from vendors and attended cool events. The vibrancy of the "media team" and their culture was always there.
Over the years as PHM grew, we quickly ran out of space and had to get creative with where we put peoples' desks — squeezing them into random corners and walls until PHM had its own designated space! It's crazy to think that we're nearly 700 strong in four different offices.
What do you enjoy most about working at PHM?
As cliché as it sounds, it's the people. PHM has a way of cultivating a strong human-centric culture and this has made working in HR such a fun and interesting experience. Our team is valued for our expertise and always has a seat at the table. Collaboration is part of our fabric. Curiosity is welcome. I have met and worked with some incredibly intelligent, kind, caring, creative and funny people. The open-mindedness that is cultivated as part of our ways of working makes for diverse thinking and an outlet for creativity. The people are who bring me to work every day (and they gave me a job 😄)
You chose health 10 years ago, why do you choose health today?
So much time is spent at work, and it is important to me to contribute to an organization whose vision and mission has societal impact. Working in health is a differentiator. Beyond a paycheck and benefits, there is a sense of empowerment and purpose that impacts everyone's (including my) motivation to work here.
---
Connect with Lisa on LinkedIn.
For the latest news and updates, follow PHM on Instagram, LinkedIn, Twitter and Facebook.
Questions? Thoughts? Ideas? Contact us.
#phmlove
#thought leadership