Subscribe to the PHM Blog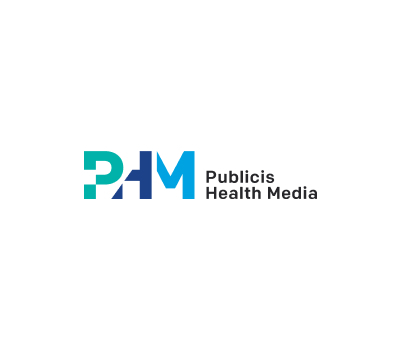 October 10, 2023 | Posted by: Julianna Borgia
Culture
10 Year Perspective: Julianna Borgia
It's PHM's 10 Year Anniversary and we are reflecting on a decade of innovation and growth — and the people that got us here.
We asked some of our most-tenured employees to reflect on their time at PHM, to share memories of in-office fun and most of all, why they chose health 10 years ago and why they continue to do so.
Read on for more thoughts from Julianna Borgia, Director, Strategy.
What has changed the most about PHM in the last 10 years?
Easily the number of people. It's been great seeing new faces in the office and exciting to watch the evolution over the last few years. It's surreal to think back to all that's changed since I started with the Philly team. I remember quickly outgrowing our original space on the 12th floor before moving into the "new" office, which was a huge deal at the time. Watching PHM grow into its own identity has been rewarding and I'm so glad I was able to be a part of it.
What hasn't?
The quality of talent! I'm consistently amazed by the work we are able to produce. I learn something new every day. What the agency delivers is unmatched in driving innovation within the pharma space – everything from day-to-day deliverables to the success of the PHM HealthFront. I consider myself lucky to have gained so many mentors over the years and have absorbed so much information from our network of subject matter experts.
What do you enjoy most about working at PHM?
The people and the opportunity for growth. I started as a Drexel University co-op way back when and have always felt that PHM was a great space to expand my media knowledge. The best part of working at an agency is knowledge sharing, so you can think beyond your own day-to-day role and see what's happening in the overall industry. Everyone brings their own unique skillset and I continue to learn so much from my colleagues. The team and community at PHM is so approachable and I'm never afraid to ask questions. It encourages me to challenge myself and progress with my own development.
You chose health 10 years ago, why do you choose health today?
I chose health because I believe in having the tools to better yourself. Health affects everyone and has a huge impact on quality of life, so providing patients with educational resources and the chance to create better health outcomes is critical. What we do is based on bringing awareness to a potential life changing treatment, which is incredibly empowering.
---
Connect with Julianna on LinkedIn.
For the latest news and updates, follow PHM on Instagram, LinkedIn, Twitter and Facebook.
Questions? Thoughts? Ideas? Contact us.
#phmlove