Subscribe to the PHM Blog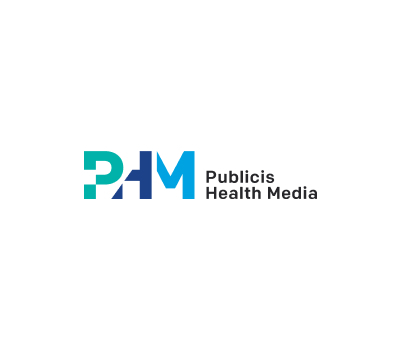 August 24, 2023 | Posted by: Lara Paikoff
Culture
Why I Choose Health: Guiding Along the Healthcare Journey
Lara Paikoff, Senior Associate, Partner Direct
At PHM, our roles and reasons for being here are many. We've asked people to answer a few questions, letting us know a few of the things that make them unique, what they like best about PHM and of course, why they've chosen health.
What is the best thing about working at PHM?
I absolutely love this question! What ultimately makes PHM an amazing place to work is the people. I have met so many amazing people who are kind, funny and knowledgeable in the field. I can come to work happy each day knowing I am constantly learning in an environment where I can be my most authentic self.
What non-work-related skill would you most like to learn?
This might sound strange, but I really want to learn how to drive! I have lived in New York City my entire life, so I haven't needed to drive. Everything has been within walking distance or a short bus or train ride away. So that is definitely something I want to learn.
Who makes you laugh the most at work?
It's so tough because everyone has a great sense of humor here at PHM. If I had to go with one person, it's Alessa Cipriano! The Teams app has been our oasis for sharing stories of funny things our pets do.
How do you make health and wellness part of your life?
I prioritize health and wellness as much as I can because of how important it is. I particularly enjoy going on long walks and attending yoga classes at Alo Yoga every weekend to stay active! Additionally, I really love journaling and painting as a creative outlet – it puts me in the best mental headspace.
What is your guilty pleasure movie or TV show?
I'm a little late to the party here but I've been watching Grey's Anatomy non-stop. Fun fact – I started watching the show for the first time when I found out Patrick Dempsey was speaking at the PHM HealthFront!
What is your favorite podcast/current podcast obsession?
I am a HUGE fan of the podcast Move With Heart by Melissa Wood Tepperberg. Her podcast is all about her journey in health and wellness which is incredibly inspiring.
Why did you choose health?
From a young age, health has been incredibly important to me. While I was not necessarily fit for becoming a doctor due to my phobia for needles, I worked as a medical receptionist and medical biller in high school for an OB/GYN office – working for the same doctor who delivered me! Seeing the patient journey from start to end, as well as working alongside incredible healthcare professionals has made me truly passionate about health.
Interested in joining PHM? Check out our Careers page for open opportunities!
---
Connect with Lara on LinkedIn.
For the latest news and updates, follow PHM on Instagram, LinkedIn, Twitter and Facebook.
Questions? Thoughts? Ideas? Contact us.
#phmlove
#strategy
#why I choose health