Subscribe to the PHM Blog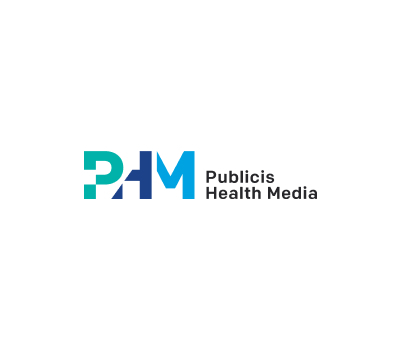 May 18, 2023 | Posted by: Gabrielle Genegrasso
Culture
Team Spotlight: Investment Management
Gabrielle Genegrasso, Associate Director, Investment Management
I recently had a conversation with a friend in Strategy where we likened the Investment Management (IM) team's role to that of a tour manager – we're the tour managers of PHM (hi Val!).
Like a tour manager, IM ensures everything is running smoothly in the background, so that the Strategy and Marketplace teams can focus on helping our clients successfully reach their goals and campaign objectives. When the inevitable obstacle pops up, IM swoops in and handles it – many times without other teams even being aware it existed in the first place!
As the Associate Director of Investment Management, I'm responsible for running the team that executes the plan formed by the Strategy and the Marketplace teams and manages campaigns in the buying system, billing, contracting and more.
Working in Investment Management is a juggling act at times! Throughout the day, I'm frequently switching between billing inquiries, campaign set up and updates, flowchart creation, corresponding with partners, forecasting, tracking savings and value, training new team members, meetings and more. There's never a dull moment!
One of IM's goals is to ensure that our partners are delivering as promised. Through regular campaign pacing and monthly actualizations, we track the progress and performance of our campaigns. We work with Strategy and all the Marketplace teams to implement optimizations. That's something I love about working here – everything is a team effort.
PHM has been a major step in my career. In just under two years, I've learned and grown exponentially. Although I loved the work at my last agency, I was ready for a change and wanted to challenge myself to go outside of my comfort zone. I've always gravitated towards creative professions but was eager for the opportunity to try something new and hone my leadership skills. Though I had years of experience in marketing, advertising, and agency life, I was brand new to the health/pharma industry. It was a whole new world – learning the way things work, the processes and the lingo was a job in and of itself!
I know I'm not the only one who struggles with "Imposter Syndrome" from time to time – that feeling that you're just not as deserving or qualified as everyone else. I can honestly say that working at PHM has quieted that voice down to a mumble. This role constantly allows me to prove myself. Equally as important, when you do great work at this agency, it's recognized.
The Investment Management team has come a long way in the last two years, and to say I'm very proud to be a part of it would be an understatement. Thanks to PHM, I've been able to come into my own as a leader and prove to myself that I have what it takes. I'm so excited for what's to come – the sky's the limit!
---
Connect with Gabrielle on LinkedIn.
For the latest news and updates, follow PHM on Instagram, LinkedIn, Twitter and Facebook.
Questions? Thoughts? Ideas? Contact us.
#investment
#phmlove
#team spotlight