Subscribe to the PHM Blog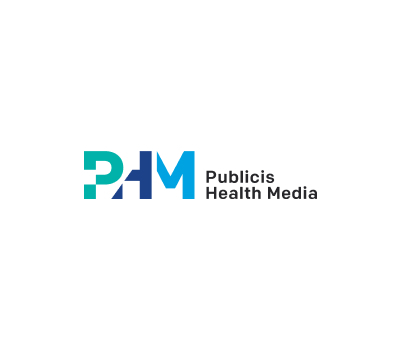 May 03, 2023 | Posted by: Publicis Health Media
Announcements
Publicis Health Media Announces First-to-Market Products at The PHM HealthFront 2023
Publicis Health Media (PHM) held its third annual PHM HealthFront on April 26-27, designed to address the unique industry needs of healthcare organizations outside of the market-agnostic Upfronts and NewFronts. The event welcomed speakers such as Brandi Carlile, 9x GRAMMY Award-winning singer, songwriter, performer, producer, #1 New York Times Bestselling author and activist, Patrick Dempsey, actor, producer and founder of the Dempsey Center, Dr. Jen Ashton, ABC News' Chief Health and Medical Correspondent, Stacy London, Menopause Advocate and Former CEO State of Menopause and Co-Host of What Not to Wear, Dr. Mike Varshavski, Board-certified family medicine physician and social media influencer, Dr. Juan Rivera, cardiologist and author, and Dr. Joy Harden Bradford, CEO of Therapy for Black Girls.
The HealthFront also debuted first-to-market solutions exclusive to PHM clients, including:
Access Accelerator: access-based audience prioritization
Fluency: the future of influence for health
Doc Voices: leveraging AI to identify HCP unmet needs
Social Check Up: bridging the divide between patients and HCP
Vertical Views: extending the utility of social video viewing
With these new and innovative solutions, PHM endeavors to reimagine the health experience for consumers, HCPs and brands in order to drive better health outcomes. As part of this mission, PHM has developed the HealthFront as a market-shaping forum to investigate industry trends with celebrities with connections to the industry, life science insiders and experts including social influencer physicians of Instagram, media executives from Amazon, Pinterest, YouTube, Vox Media and Roku, innovators from Warner Music Experience and pharma partners including Astellas, Supernus and GSK.
About Publicis Health Media 
As the industry leader in health, PHM is passionate about re-imagining media's role in healthcare. Together with our clients and network of media partners, we create powerful experiences that matter, driving better health outcomes as a result. We're powered by a deep commitment to innovation in healthcare, fueled by a boundary-breaking Product Lab and sophisticated data practice to revolutionize health and wellness for consumers and HCPs.
---
For the latest news and updates, follow PHM on Instagram, LinkedIn, Twitter and Facebook.
Questions? Thoughts? Ideas? Contact us.
#data & tech
#digital
#healthfront