Subscribe to the PHM Blog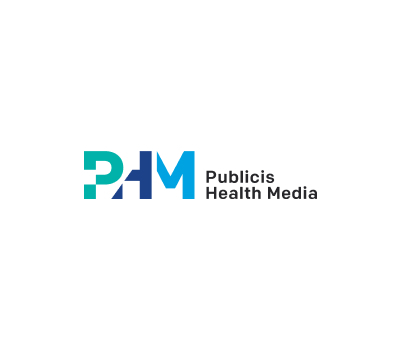 May 17, 2023 | Posted by: Jacob Cohen
Culture
PHM HealthFront 2023: Humanity in Health
Jacob Cohen, Senior Associate, Strategy
As I am early in my career, I am always looking for opportunities to learn more about the media industry, as well as the health marketing space. When the opportunity came up to volunteer at PHM HealthFront 2023, I was so excited to be able to witness this event live!
The PHM HealthFront 2023 was an incredible opportunity to learn more about all of the latest technologies and new trends in health and health marketing. I was amazed by the caliber of speakers who were all experts in their fields. Celebrity guests and their content was closely aligned to PHM's mission of providing health information and changing outcomes for the better. The most exciting part was to be physically present. The return to in-person events and genuine face-to-face interaction makes it easier to build relationships and engage with my teammates. I could feel the excitement from the speakers to be in an environment where their stories could have an impact. There was an urgency to sincerely connect, instead of just speaking into a virtual void.
Over the two days of the event, there were many innovations and new ideas presented on stage,but the biggest takeaway was the need for an added level of humanity to health solutions. Our recent isolation during the pandemic left many individuals seeking a human touch and a real face behind their moments with healthcare professionals, not just data and treatments on a brochure. There was a clear theme throughout the conference on how to achieve our shared goal of effective treatment with emotional clarity.
I love working at PHM because our leadership fosters an environment built on growth and creativity. This all starts with my team and the kindness and appreciation that is shown on a daily basis, not just for your work but for your personal life, as well. This was accentuated during HealthFront as team members from all over the country were able to come together!
The HealthFront is a unique experience and so was my time there. There is so much demand for tickets from clients and media partners, and space is limited (there was even a fire marshal onsite making sure we didn't exceed capacity). If you have the chance to volunteer at HealthFront 2024, go for it! This is truly a unique opportunity to better understand what an upfront is and just how special PHM is to have created one exclusively for health.
---
Connect with Jacob on LinkedIn.
For the latest news and updates, follow PHM on Instagram, LinkedIn, Twitter and Facebook.
Questions? Thoughts? Ideas? Contact us
#early careers
#healthfront
#learning & development