Subscribe to the PHM Blog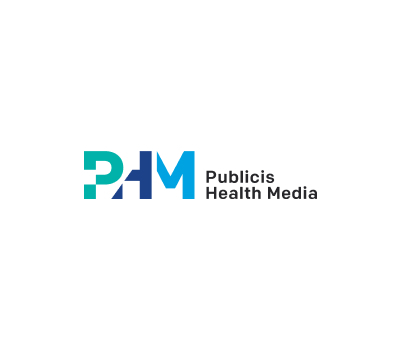 October 26, 2023 | Posted by: Anisa Johnson
Insights
Change Agent: Making an Impact on Social
At PHM, embracing change and innovation in our day-to-day work is part of our DNA. Enter the Change Agents—thought leaders who are experts in their respective fields, helping to guide PHM and our clients through an ever-changing industry and media landscape. This series aims to highlight these thought leaders and their unique point of view as it relates to health media.
This month's Change Agent—Anisa Johnson, Director, Paid Social on how we activate on social in an authentic, relevant way.
To me, great advertising is always rooted in cultural relevance. This was true during the rise of television advertising, and it continues today as social media takes position as our cultural town square.
Social media is where we experience and discuss cultural moments as a collective. By the time these cultural moments — whether it's a dramatic event during an award show or the nail-biting game, make it to your water cooler on Monday morning — the discussion has already begun on social platforms.
It's these conversations, along with the unique sub-cultures online, that drive the increased amount of time we are spending on social media. According to eMarketer, it accounts for nearly 20% of time spent engaging with digital media and 52% of that time is spent watching video. The increase in video consumption on social can be attributed to the rise of TikTok, the trendsetting video-only platform that popularized short-form video content. TikTok has been the fastest growing social platform for the last few years, boasting 7 million new users in the last year alone.
Other platforms have taken notice of the appetite for short form video content and developed similar offerings such as Facebook and Instagram's Reels, YouTube's Shorts and Idea Pins on Pinterest. The rise of short form video also allows for creators to be more agile, removing the barriers to produce content and therefore accelerating the feedback loop between creators and their community.
It's no question that social media presents a prime opportunity for health advertisers to connect with consumers. It is critical that they show up in a relevant way to maximize their impact on these platforms. So, how can brands communicate with consumers in an authentic way?
The answer is simple – partner with creators. In a world built on user generated content, creators drive conversations on social—thanks to shared interests and valuable trust earned from their audience. This translates to an inordinate amount of time logged with creator content. Brands should tap into this engagement to amplify important health messaging and build strong connections.
Each creator builds their unique community by sharing their individuality, voice and point of view that resonates with audiences. Because of this, advertisers and creators alike agree that the most successful partnerships take place when a content creator develops bespoke content showcasing the brand, according to WARC's Aligning Marketers and Influencers report. Integrating a brand's message with a creator's unique voice allows the creator to connect and avoid inauthentic messaging that could potentially alienate patients.
As advertisers invest more in creator partnerships, it is important to maximize these engagements through paid media amplification. Roughly 90% of healthcare marketers report including social media in their 2023 budget, indicating a growing investment in the space. Using investment to amplify creator-driven content allows brands to extend their audience and multiply the value of their dollars.
At PHM, we've seen this in action. With the help of Fluency, the first and only influencer marketing platform built for and by health marketers, PHM's Paid Social teams have been able to simplify the brand-creator relationship through end-to-end identification, management, amplification and measurement. When this content is supported by paid media, we have seen it outperform traditional brand campaigns by up to 55%, effectively driving brand awareness and media efficiencies,
When patients turn to social media to learn more about their condition or treatment options, they expect to find personal stories about their peers' experience. They are looking for advice, reassurance and community. Creators establish this space, and brands can contribute to this discourse by providing accurate, medically-sound information. When we approach these partnerships as telling a shared story, we can connect on a deeper level with patients in their health journeys.
---
Connect with Anisa on LinkedIn.
For the latest news and updates, follow PHM on Instagram, LinkedIn, Twitter and Facebook.
Questions? Thoughts? Ideas? Contact us.
#data & tech
#investment
#thought leadership