Subscribe to the PHM Blog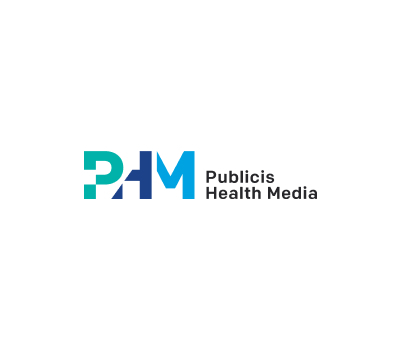 July 13, 2023 | Posted by: Adam Cohen
Insights
Change Agent: Competitive Insights in Action
At PHM, embracing change and innovation in our day-to-day work is part of our DNA. Enter the Change Agents—thought leaders who are experts in their respective fields, helping to guide PHM and our clients through an ever-changing industry and media landscape. This series aims to highlight these thought leaders and their unique point of view as it relates to health media.
This month's Change Agent—Adam Cohen, SVP, Product & Solution Design on WellScore, PHM's competitive insights engine.
In 2020, PHM launched our new competitive insights engine focused on delivering in-depth competitive understanding within a single, easily digestible visual. But what are competitive insights and why do they matter to PHM and our clients?
In the complex and competitive world of pharmaceutical marketing, gaining competitive insights is critical for achieving success. Competitive insights provide pharmaceutical advertisers with the knowledge necessary to understand their competition, identify market opportunities and develop effective marketing strategies that differentiate their therapies from those of their competitors.
The fundamental goal of competitive analysis and reporting is to uncover new and untapped market opportunities. By understanding the competitive landscape, we can gain insight into areas of unmet need, under-promoted patient populations or white spaces in the media ecosystem. Access to these insights helps guide our targeted media campaigns—engineered to hurdle competitive pressures and fill gaps other brands may have overlooked. Integrating competitive strategies into our campaigns increases the opportunity for brands to gain market share, while also enhancing engagement and ultimately leading to greater patient outcomes.
Innovation is crucial for staying ahead of competitors in the pharmaceutical industry. Marketers that invest in competitive research and bring new and innovative strategies to market have a significant advantage over their competitors. However, gaining this competitive understanding isn't easy. The overabundance of available data is overwhelming and requires an uncommon understanding of the impact of market pressures on a brand's overall success.
Historically, competitive analyses from media agencies have had a singular focus of gaining brand intelligence on media investment levels, tactical placements and overarching media strategy. While media is at the core of our expertise and we jump at the opportunity to pick apart our competitors media strategies, this singular focus doesn't show the full competitive picture and leaves gaps in our competitive intelligence. 
Our clients require insights into the full competitive landscape to effectively develop marketing strategies that can compete in the marketplace. From insurance coverage to patient brand sentiment to legacy HCP relationships within a therapeutic area—the level of competitive brand insights is almost endless. Illustrating how brands are winning market share through the full breadth of market intelligence will lead to greater insights in how our clients' brands can gain ground, blunt competitive pressures or learn to zig when they zag.
We need tools that allow for the flow of granular competitive insights, but given the volume of data, insights need to be captured in an easily digestible format aimed at driving action. Welcome WellScore.
WellScore ingests a combination of proprietary and third-party data from over 30 unique industry resources across all facets of the pharma marketing landscape. Competitive brand level data is analyzed and distilled down to a single performance score, showcasing the overall brand health. Our WellScore product was designed to show movement within the market over time and the impact of adjusted marketing strategies on competitive performance. Through WellScore, we have uncovered new audience segments, untapped moments in the patient journey, favorable geographic areas of access and even HCP brand misconceptions.
At PHM, we leverage these insights to propel our clients' campaigns beyond competitive pressures and into new and innovation media strategies.
Gaining competitive intelligence is essential for pharmaceutical marketers to succeed in the often crowded and difficult to distinguish world of pharmaceutical marketing. By enhancing the understanding of our competition, identifying market opportunities and developing effective marketing and media strategies, our brands can differentiate and stay ahead of the competitive curve. By investing in competitive insights, through WellScore, pharmaceutical marketers will ensure that their brands are positioned for success even within the most competitive markets.
---
Connect with Adam on LinkedIn.
For the latest news and updates, follow PHM on Instagram, LinkedIn, Twitter and Facebook.
Questions? Thoughts? Ideas? Contact us.
#strategy
#thought leadership